Google Blogger is very simple and easy to start with blogs unless you start to think of custom plugins, widgets, tools and more advanced themes. Many of us are following this path that starts in google blogspot and then migrate to WordPress. You can find several pages comparing these two platforms and also many howto pages describing the WordPress installation. In this this post I will list plugins that I found necessary to run my new WordPress blog, describe how easy it is to migrate posts from blogspot to WordPress and also describe changes in my old blogspot to redirect traffic to the new self-hosted WordPress post. 
Please note that WordPress can be self-hosted WordPress.org vs Free WordPress.com blog. I've decided for self-hosted and migrated to hosting for quite affordable price (1€/month) and cheap .eu domain (12€/year).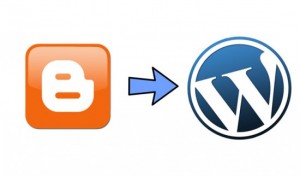 Essential plugins
Theme
You can find many free themes. My criteria was responsive and nice theme, so decided to go with Oblique theme. I did minor customization (changed the image) and I am quite happy, that this theme is really responsive and looks good in a phone, tablet and PC.
Migrate blog content from blogspot to WordPress
Plugin needed to export posts and pages from old blogspot, that really worked is Blogger Importer Extended plugin. It is easy to use and I had no issue to migrate the content from the old blog.
The tricky thing was to change all the links in posts referencing old blogspot.com pages.  Plugin that changed links from old domain to the new one: Search Regex
If you open this should be searched in post content: ;http://homeduino.blogspot.com/ncr/\d+/\d+/([\w\-]*)\.html;
and replaced with: /blog/$1


As you can see, I do not use dates in my URL and I have /blob/ prefix in my blog URI. The good thing is that you can firstly only Search before the final Replace & Save.
Other useful plugins
Plugin to add google analytic code to all your posts and also adds a new widget in dashboard: Google Analytics Dashboard for WP
Site Map generator that you can configure in webmaster tool: Google XML Sitemaps
The lightbox-plus plugin is used for nicer image viewing (just click on the image above to test it).
The next page is focused on redirecting traffic from the old blogspot blog to the one (redirect every post directly to the same post in the new domain).