Fish Tank WIFI HTTP Server
Fish tank video
Note: There is only fish tank with shrimps and fishes, not the project itself… 😉
---
Related Posts
I was inspired by several DIY projects. The ESP8266 WiFi 802.11 b/g/n Module is a self contained SOC with integrated TCP/IP protocol stack that can give any microcontroller access to your WiFi network. The ESP8266[…]
Continue reading ...
Battery Powered Wifi IoT – Temperature, Humidity & Soil Moisture Sensors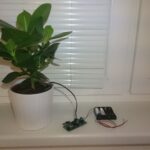 I have just made a prototype of ESP8266 (ESP-01) IoT temperature & humidity SI7021 sensor and also 2x three pin soil moisture sensors with only 0.006mA (6µA) current drain during the sleep.
Continue reading ...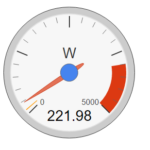 My new project consists of HW with cost under 20€. It is able to accurately measure electric power consumption and sends data via WiFi. Great source of knowledge is openenergymonitor.org which includes also Arduino library.
Continue reading ...