Fish Tank WIFI HTTP Server
Fish tank video
Note: There is only fish tank with shrimps and fishes, not the project itself… 😉
---
Related Posts
Battery Powered Wifi IoT – Temperature, Humidity & Soil Moisture Sensors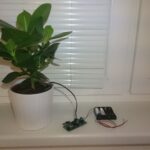 I have just made a prototype of ESP8266 (ESP-01) IoT temperature & humidity SI7021 sensor and also 2x three pin soil moisture sensors with only 0.006mA (6µA) current drain during the sleep.
Continue reading ...
Battery Powered ESP8266 IoT – Door Sensor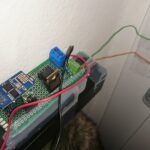 I successfully run DHT22 battery ESP8266 temperature/humidity IoT sensor so my next project is a simple IoT Door Sensor. It is up and running and sending a simple event to my HTTP server via wifi[…]
Continue reading ...
ESP8266 & NRF24L01 Breadboard Adapter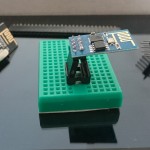 You can find several breadboard adapters for ESP8266 WiFi module or nRF24L01+ RF transceiver and also several DIY manuals how to create your own, but I decided to use my new WiFi WSP8266 and NRD24L01 as soon[…]
Continue reading ...